Antarctica Cruise
Roundtrip Ushuaia
Feb 20, 2022
Antarctica Cruise
Feb 20, 2022 | Roundtrip Ushuaia
on board Silver Wind
Vista Suite
starting from:
w/ FREE Air*, Travel Insurance and more
Potpourri of Medicine Update
Up to 28 CME hours
10-Day Cruise + 3-Day Pre-cruise in Santiago, Chile
Home to so much diverse wildlife, the heart-stopping landscape of Antarctica has been topping wanderlust wish lists for years. Made up of frigid waters and huge rivers of ice, this is truly the frozen frontier at the end of the world. And now it is your turn to experience it! Aided by our team of expert professionals to accompany you throughout this unforgettable adventure, join those who can say they have stepped foot on all seven continents.
CMEatSEA
Traditional CME offers you the medical knowledge you need for your practice, it's true. What it doesn't offer is a holistic approach to enhancing every aspect of the successful medical practice – traditional and complementary medical knowledge, physical and emotional health, financial and practice management, and rewarding personal relationships. Read More…
Our innovative learning environment – aboard a magnificent cruise ship – will keep you happy, healthy and relaxed while you experience the best in CME from some of Canada's finest physicians. With CMEatSEA, you will gain technical, management and life knowledge to benefit your practice, while enjoying all the benefits of being aboard an elegant luxury cruise ship, destined for magnificent ports of call. During your time on board, you will participate in general sessions and workshops developed by our Medical Advisory Board. We will combine comprehensive programs for developing and managing your practice with information and education to expand life skills including leadership, fitness and nutrition. We look forward to sharing the adventures in Antarctica with you and your family.Conference Objectives – CMEatSEA Conferences are designed for Family Physicians, Specialists and Allied Health Care Professionals. Our speakers provide implementable evidence-based materials.
In order to provide unbiased education, this CMEatSEA Conference has not received any pharmaceutical industry sponsorship. Conference sessions generally take place while the ship is at sea to minimize conflict with time in ports.
This was the best organized of the 3 cruises that I have presented at. Your attention to detail was amazing. Family felt part of the experience.
Dr. Roman Jovey (presenter), Mississauga ON
We continue to be amazed at how CMEatSEA assembles and executes their adventures in education. We have developed such complete trust in Sanjay & Judy to make each day unfold as it should. Amazing
Dr. Bob Fairbairn, Chatham ON
Again… the best CME.
Dr. Catherine Botting, Brooks AB
Thank you guys for a great week! This is a great way to combine vacation & CME!
Dr. Frank Foley, Toronto ON
INCLUDES
---
w/ FREE Air*, Travel Insurance and more
Travel Insurance (trip cancellation/interruption)

pre-existing condition waived
no age limit
no medical questionnaire 

Economy Class Roundtrip from select gateways (Business class upgrades available)
3-Day (2-Night) pre-cruise in Santiago, Chile including

breakfast daily
Welcome Reception
half day city tour
Dinner event

Transfers (between airport/hotel and ship)
Charter Flight from Santiago to Ushuaia return
Guided Zodiac, land and sea tours, and shoreside activities led by the Expeditions Team
Souvenir Expedition Parka for each guest
up to $300 USD shipboard credit per suite
Enrichment lectures by a highly qualified Expeditions Team
Spacious suites
Butler service in every suite
Unlimited Free Wifi
Personalized service – nearly one crew member for every guest
Choice of restaurants, diverse cuisine, open-seating dining
Beverages in-suite and throughout the ship, including champagne, select wines, and spirits
In-suite dining and room service
Onboard entertainment
Onboard gratuities
SILVERSEA ACCOLADES
---
Silversea Cruises is the defining elite luxury experience, recognized year after year by authoritative guidebooks, distinguished publications, and past guests, who return again and again.
Best Small Ship Line, Departures
World's Best, Conde Nast Traveler US/UK
Best of the Best Cruise Line, Robb Report
6 Plus Stars, Stern's Guide to the Cruise Vacation
Best Luxury Cruise Operator, Selling Long Haul UK
Best Cruise Operator, Telegraph Travel Awards UK
World's Best Small-Ship Cruise Line, Travel & Leisure
Top 35 Experiences Worldwide, Conde Nast Traveler
5 Star Diamond Award, American Academy of Hospitality Sciences
CMEatSEA Prices (CAD)
w/ FREE Air*, Travel Insurance and more Companion Travels Free
*pricing subject to availability and change
PRICING (CAD)
Accommodation Rates:*
Delegate (CAD)
Companion
Vista Suite
$31,999
FREE
Classic Verandah Suite
$35,999
FREE
Deluxe Veranda Suite
$41,999
FREE
Medallion Suite
$53,999
FREE
Silver Suite
$62,999
FREE
CME Fee **
Delegate
$1,895
Taxes/Fees:
Per person
$189
Business Class Air Upgrade
Per person
$2,998
Payment Information:
Deposit at the time of booking

Final Payment

$1,250

August 24, 2021

*Pricing Subject to Availability and Change
Cancellation Fees:
Date of deposit to Sept 20 2021 = No fee
Sept 21 – Oct 20 2021 = 25% of the total price
Oct 21 – Nov 20, 2021 = 50% of the total price
Nov 21 – Dec 20 2021 = 75% of the total price
Dec 21 2021 to Date of Travel = 100% of the total price
*Accommodation prices include all inclusions listed above and include economy air from select North America air gateways. Low air add-ons from other air gateways available as well as Business Class upgrades.
**CME Fees subject to 5% GST at time of the Final Payment. ON residents, CME fees are subject to HST at the time of Final Payment.
All funds stated in CAD dollars. CMEatSEA reserves the right to change or cancel course content, speaker or topics for cause. CMEatSEA reserves the right to correct errors & omissions.
If you do not book your cruise with CMEatSEA, an additional $1000 plus GST or HST will be added to the applicable CME Delegate fee.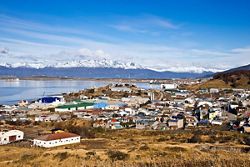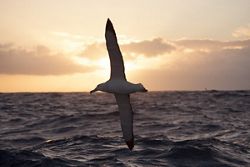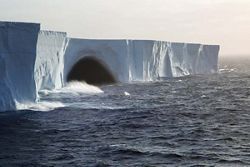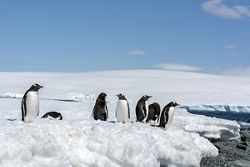 South Shetland Islands
Antarctica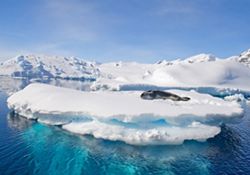 Antarctic Peninsula
Antarctica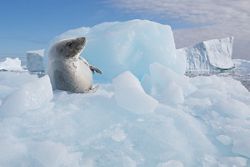 Antarctic Peninsula
Antarctica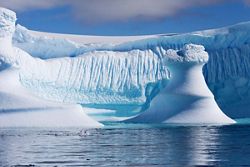 Antarctic Peninsula
Antarctica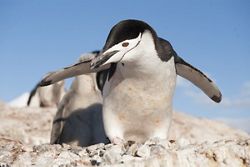 South Shetland Islands
Antarctica