Our smallest ship at just 100 guests, Silver Galapagos fuses seamless shore excursions, quality lectures and multiple Zodiac landings with excellent dining and plush all-suite accommodation.
A Galápagos expedition cruise, enjoyed aboard Silver Galapagos, brings you to one of the most isolated places in the world to encounter an abundant variety of wildlife species that is incredibly unique and found nowhere else on earth. Lying just off the western coast of South America, the Galápagos archipelago is inaccessible to most, yet this isolation has allowed nature to develop in ways exclusive to the islands. Experience it all with complimentary exploration activities including Zodiac tours, snorkeling, kayaking and nature hikes led by our highly experienced guides certified by the National Park of the Galápagos.
Ship Facts
Guest capacity: 100 |

Crew capacity:

75 | Last refurbishment: 2017 | Tonnage: 4077 Tons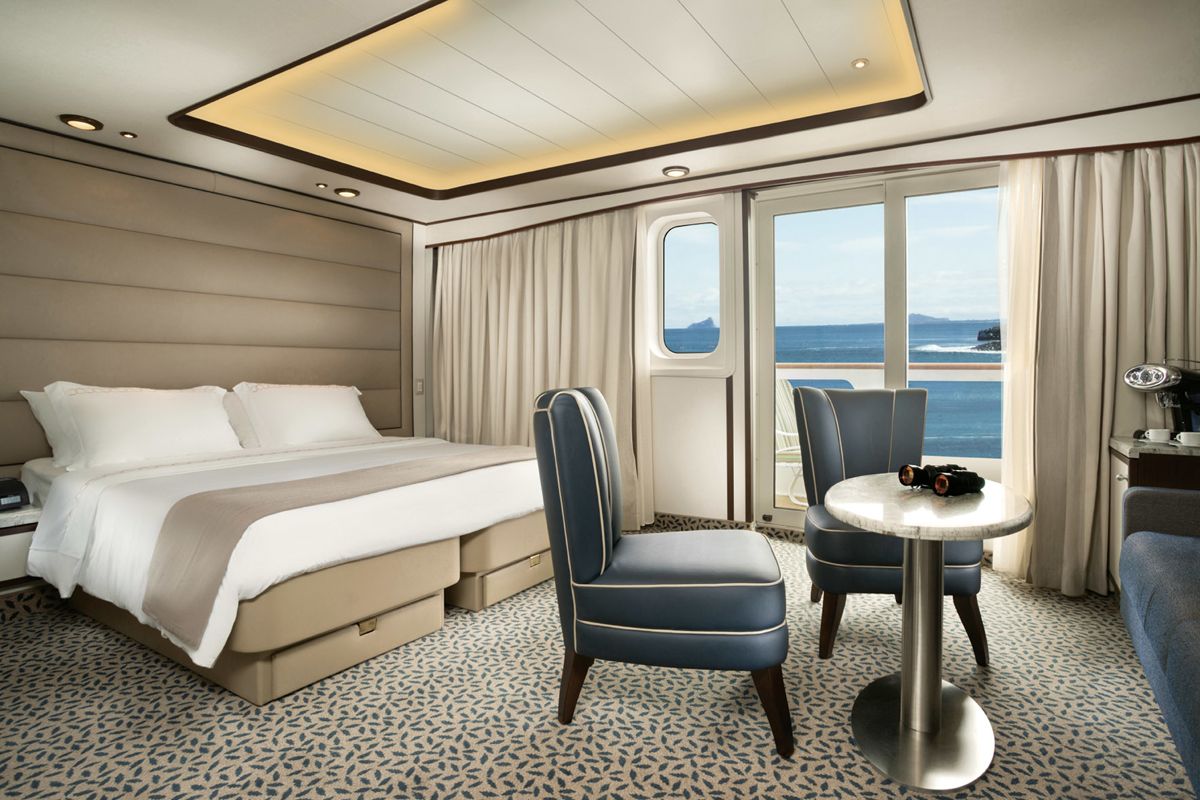 Spacious, with a welcoming sitting area, a marbled bathroom and your own private balcony with patio furniture. Silver Suites can accommodate three guests in luxury.
One bedroom: 361 ft² / 34m² including a private balcony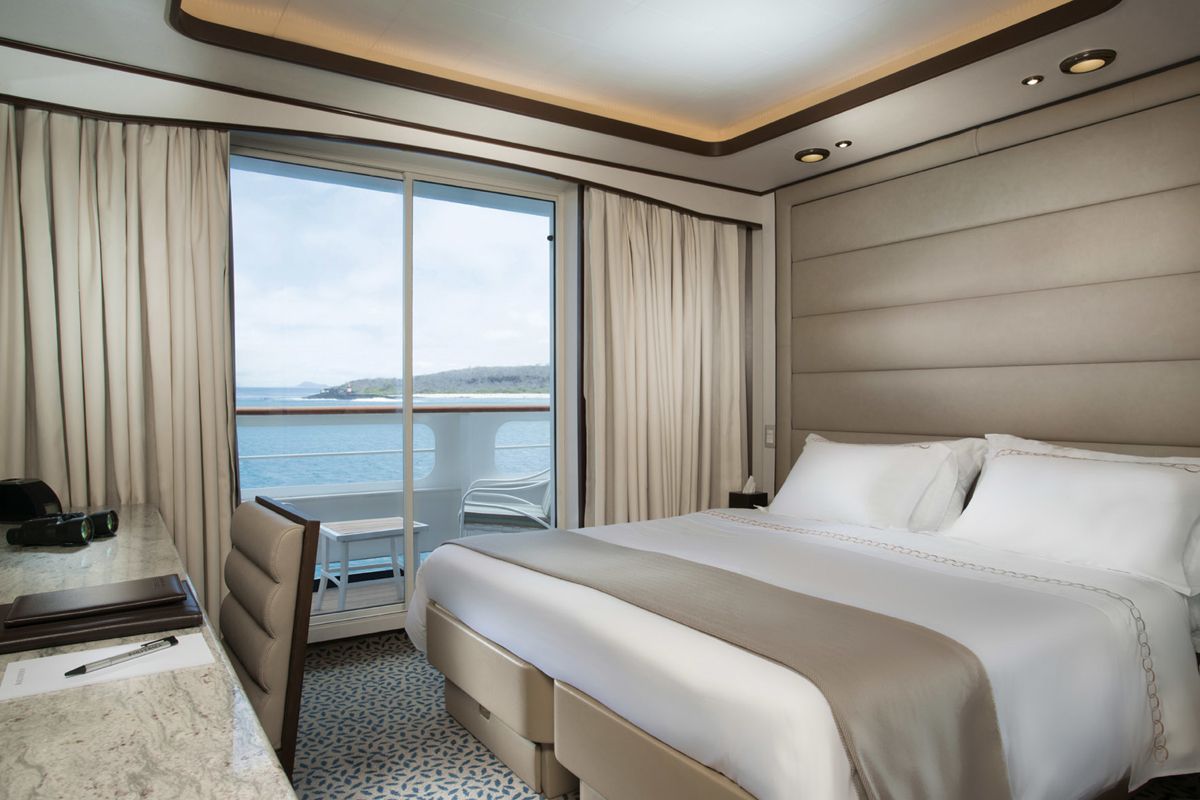 The spacious Veranda Suite's plush comfort with more space to relax. The private balcony with patio furniture vaunts panoramic views throughout the cruise. Three guests can rest comfortably in deluxe elegance.
One bedroom: 303 ft² / 28m² including private balcony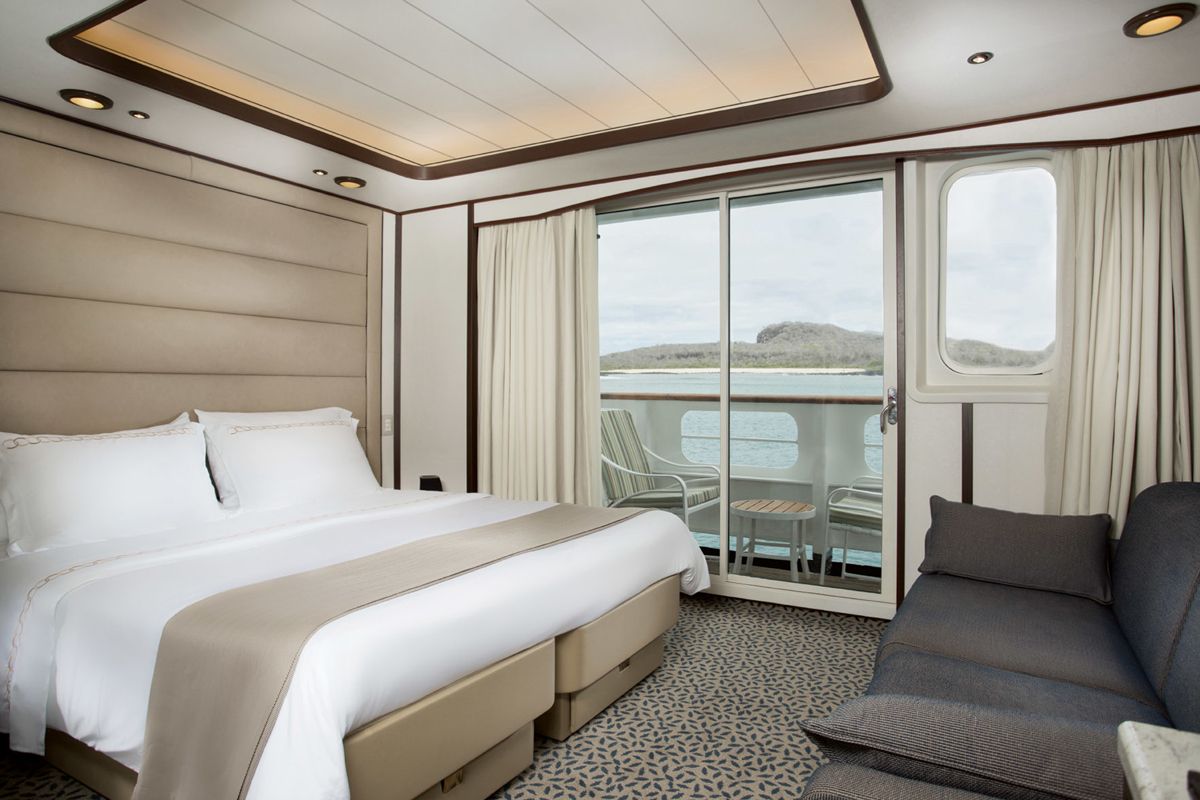 A Silversea signature, complete with floor-to-ceiling glass doors that open onto a private balcony with patio furniture. Veranda Suites lavishly accommodate three guests.
One bedroom: 268 ft² / 25m² including a private balcony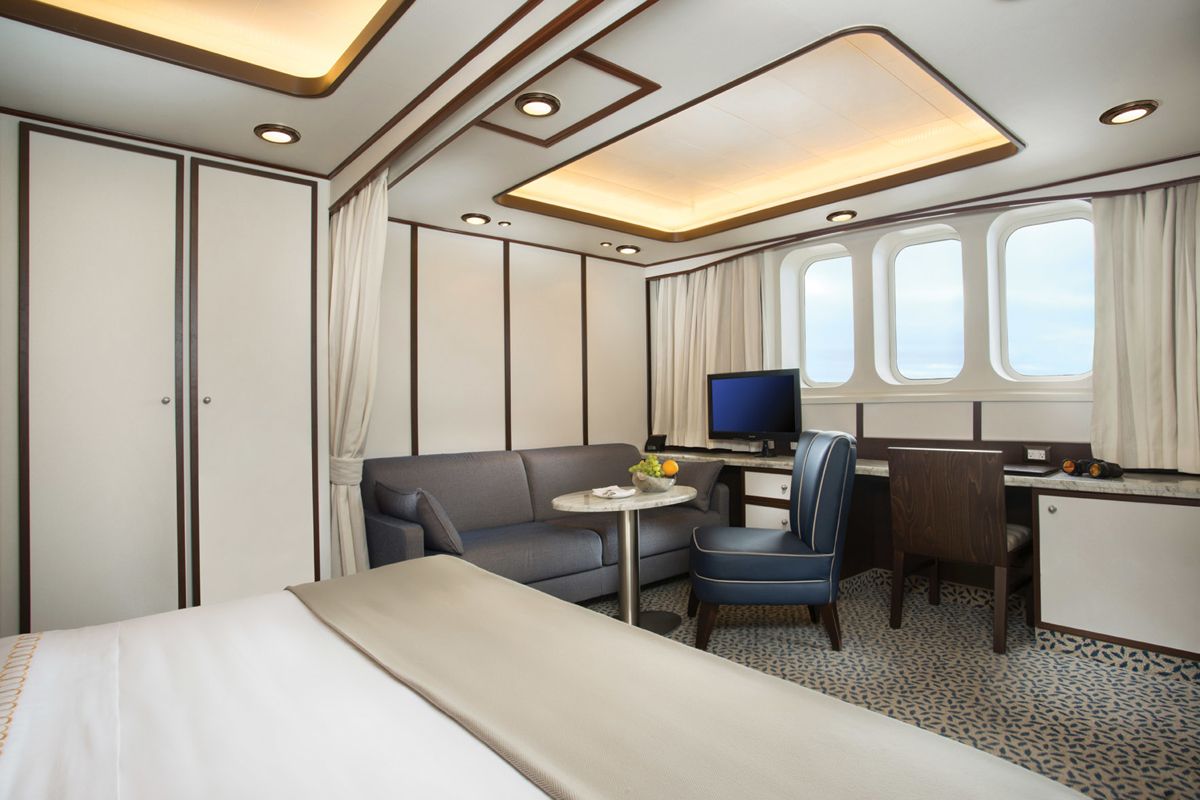 A quiet sanctuary where large picture windows provide panoramic ocean views. Terrace Suites provide splendid repose for three guests, along with easy access to public observation area with patio furniture.
One bedroom: 287 ft² / 26.38m²
All Explorer Suites can accommodate at least two guests. Explorer Suites 336, 337, 338, 339, 340, and 341 can accommodate up to three guests. All Explorer Suites on Deck 2 can accommodate up to three guests..
One bedroom: 250 – 235 ft² / 23 – 22m² with view window
One bedroom: DECK 2: 240 – 210 ft² / 22 – 20m² with three portholes
*Images are intended as a general reference. Features, sizes, materials, finishes and layout may be different than shown.